Dingo Rocks Project

(Gold-PGE-Ni-Cu)
---
The Dingo Rocks Project comprises a single granted Exploration Licence located 600 km east-southeast of Perth, Western Australia. The Project occurs within the Albany-Fraser Orogen proximal to the southeastern margin of the Yilgarn Craton (Figure 1).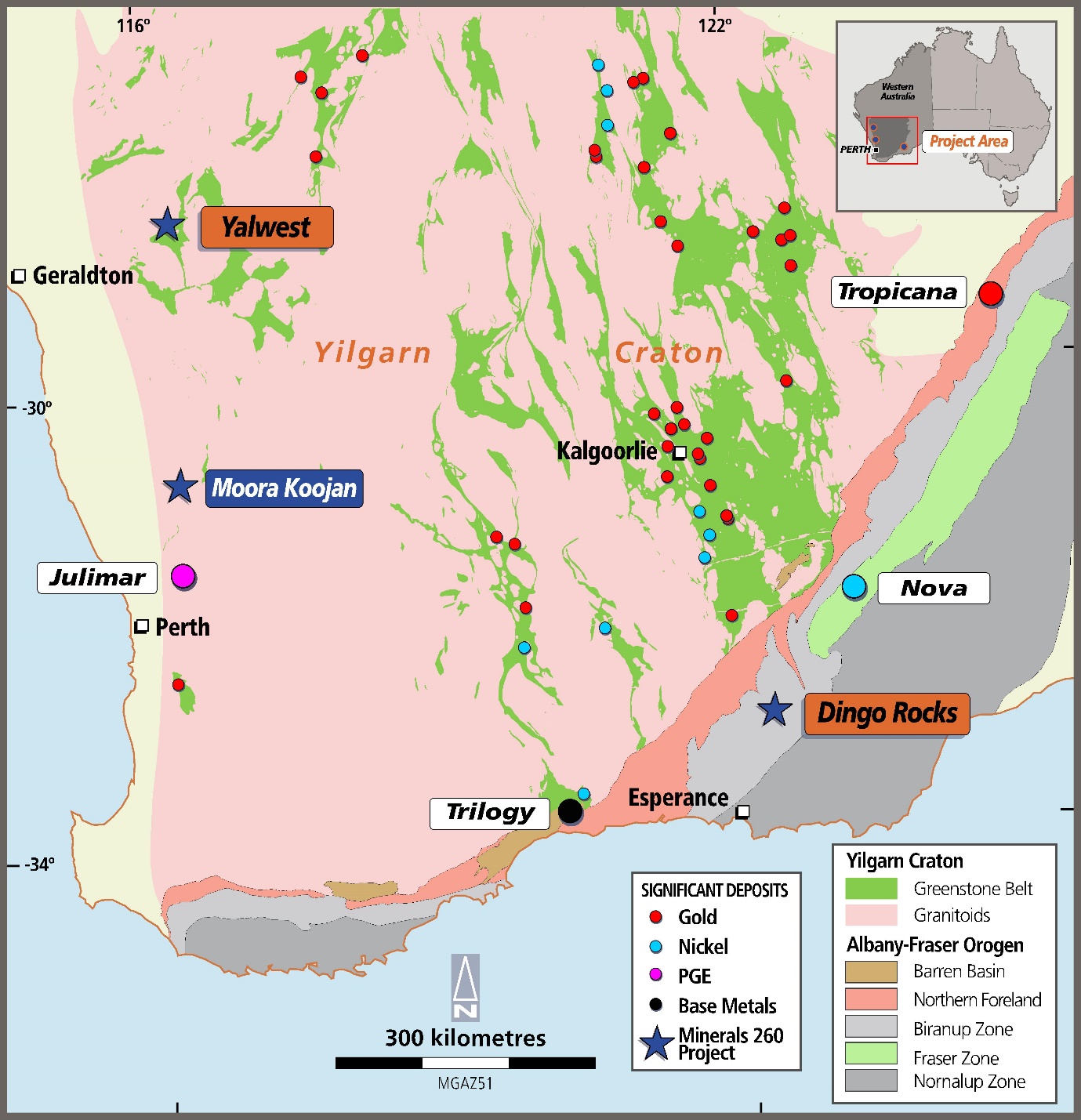 The Project was acquired to assess a number of magnetic anomalies that may indicate prospective mafic/ultramafic units obscured by younger cover (Figure 2).
Exploration by other companies prior to Minerals 260 acquiring the Project comprised near surface geochemical sampling and limited drilling along existing tracks meaning the magnetic anomalies are largely untested.
A ground-based gravity survey is planned to assist with prioritising which magnetic anomalies warrant further assessment.