Yalwest Project

(Gold-PGE-Ni-Cu)
---
The Yalwest Project comprises two contiguous Exploration Licence applications located within the northwest part of the Archaean Yilgarn Craton approximately 400 km north- of Perth, Western Australia (Figure 1).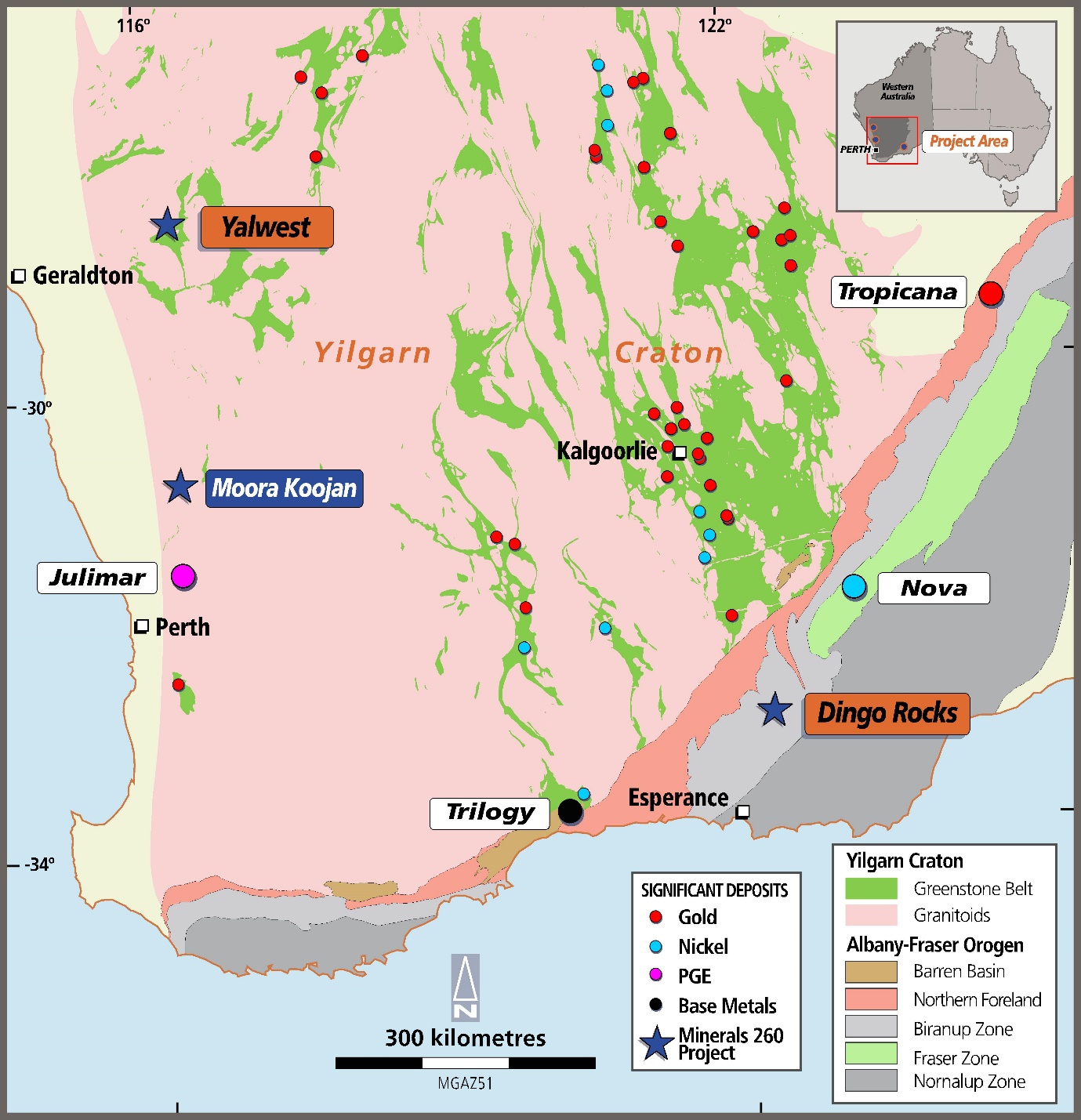 Aeromagnetic data (Figure 2) define linear and circular features that indicate possible greenstone units prospective for precious and base metals.
There has been no previously recorded exploration across the tenure.
A reconnaissance field program will be completed once the EL applications are granted after which a detailed exploration program will be designed.